Accessories and Services
EXTRAC-TEC provides various options for customization of our equipment and training services. It is our commitment to provide our customers with utmost support to ensure maximized efficiency.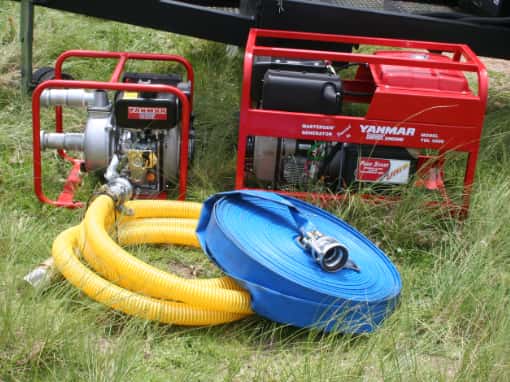 Generators and Water Pumps
We can source petrol or diesel pumps and generators according to specific requirements or this equipment can be sourced locally. We only work with internationally recognized, top-quality suppliers/components.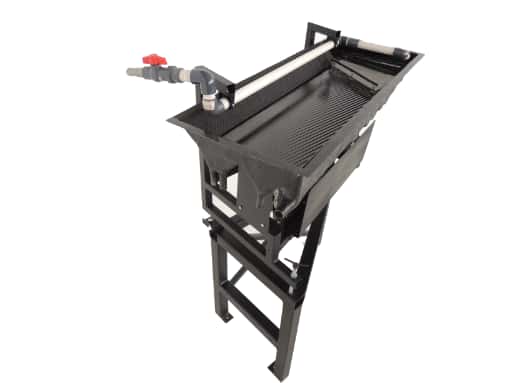 RP-4 Shaker Table
The EXTRAC-TEC RP4 Shaker Table separates heavy mineral and gemstone concentrate. It is a complete, ready to go machine – all you need is electricity and water flow rate of 45-60 l/min. The RP-4 shaker table is the most widely used gold gravity shaking concentrating table worldwide and is used by small and large mining operations as well as hobbyists. Shaker tables have a high separation efficiency and are environmentally friendly.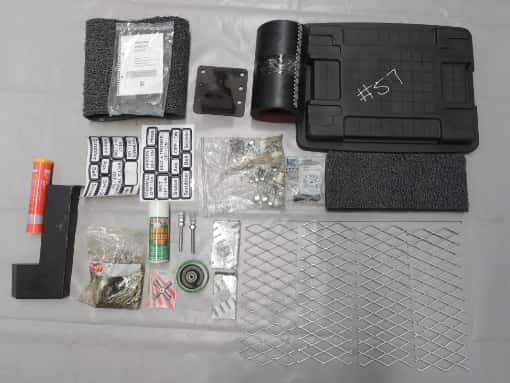 Spare Parts and Maintenance Tools
In many cases customers request spare parts kits with their machines to ensure they have a stock of basic items for maintenance purposes. Components for our machines (with the exception of our Concentrator Belts) are standard industrial products that are readily available from industrial suppliers worldwide and maintenance of machines (cleaning, lubrication of bearings/chains and inspection for wear/loose fittings, etc.) is simple and does not require highly-skilled technicians.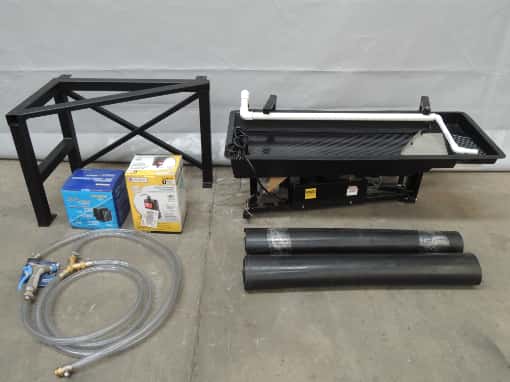 Concentrate Cleaning Kits
We offer a number of Concentrate Cleaning kits to assist with the final cleaning step after removal of concentrate from the HPC machine. The kits range from basic kits including Classifier Sieves, Cleanup Pans and Magnets, Sample bottles, washtubs and Keene Super Concentrator Sluice Mats through to comprehensive kits including Shaker-Tables.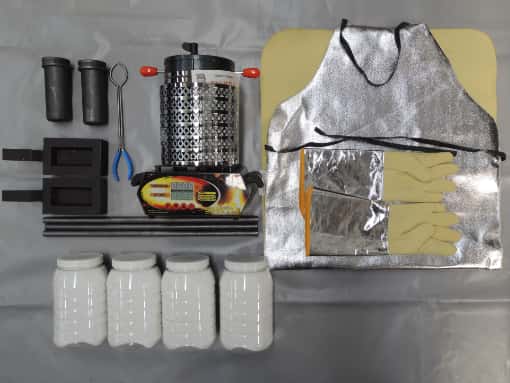 Raw Gold Smelting Kit
After concentrate cleaning, the next step is to smelt the raw gold to further purify it and then pour Dore Bars which are easier and more secure to handle. Our smelting kit includes an electric furnace, graphite crucibles and mixing rods, cast iron Dore Bar molds, safety gloves and smelting flux.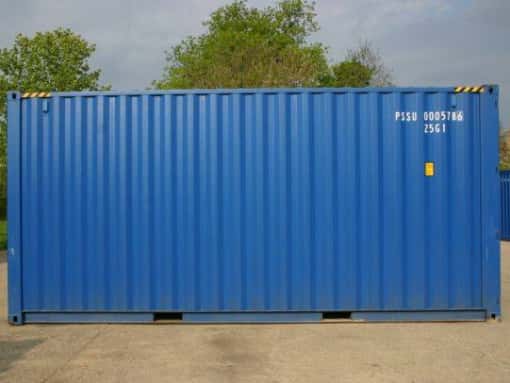 Containers, Storage and Shelving
The shipping container can be purchased in order to use this on-site as a secure storage room (for accessories, concentrate, etc.) or as a lock-up maintenance workshop. We can also supply Heavy Duty Industrial shelving kits for these containers so that they are perfectly suited for storage of spares, tools and accessories.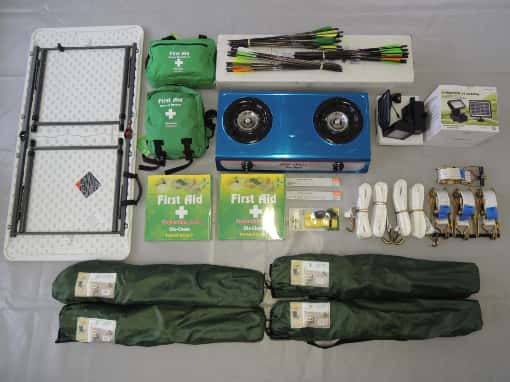 Other Accessories
If you are interested in having us procure any other accessories for you please let us know. In the past we have sourced and shipped everything from stoves to medical kits.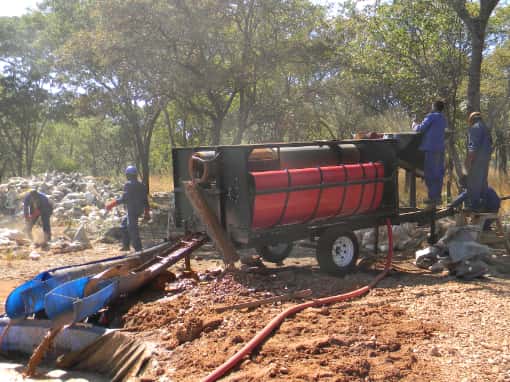 Demonstrations and Testing
Customers regularly attend demonstrations and applications testing at our facility in South Africa for direct, hands-on exposure to our systems. Travel to this location is certainly an expense and a commitment, but will probably be the best investment prior to deciding on what equipment to purchase and how to set up the operation. We have customers visiting us from all over the world and all of them confirm that the value of the visit was tremendous.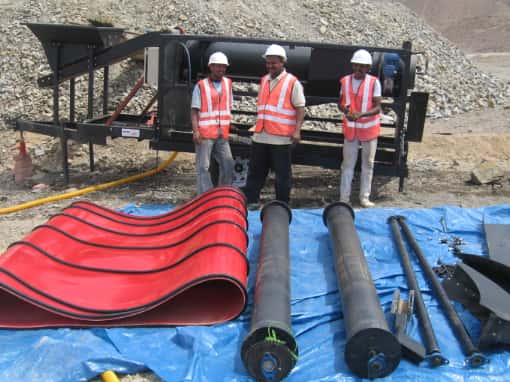 Technical Services and Training
We can provide training at our facilities or we can send a Technician to a site for assistance with on-site training and installation. We STRONGLY recommend on-site assistance as this will save many hours of unnecessary work and greatly enhance the value of any investment.
Cost and duration of this service will vary on the needed requirements (and travel time to/from the site location).