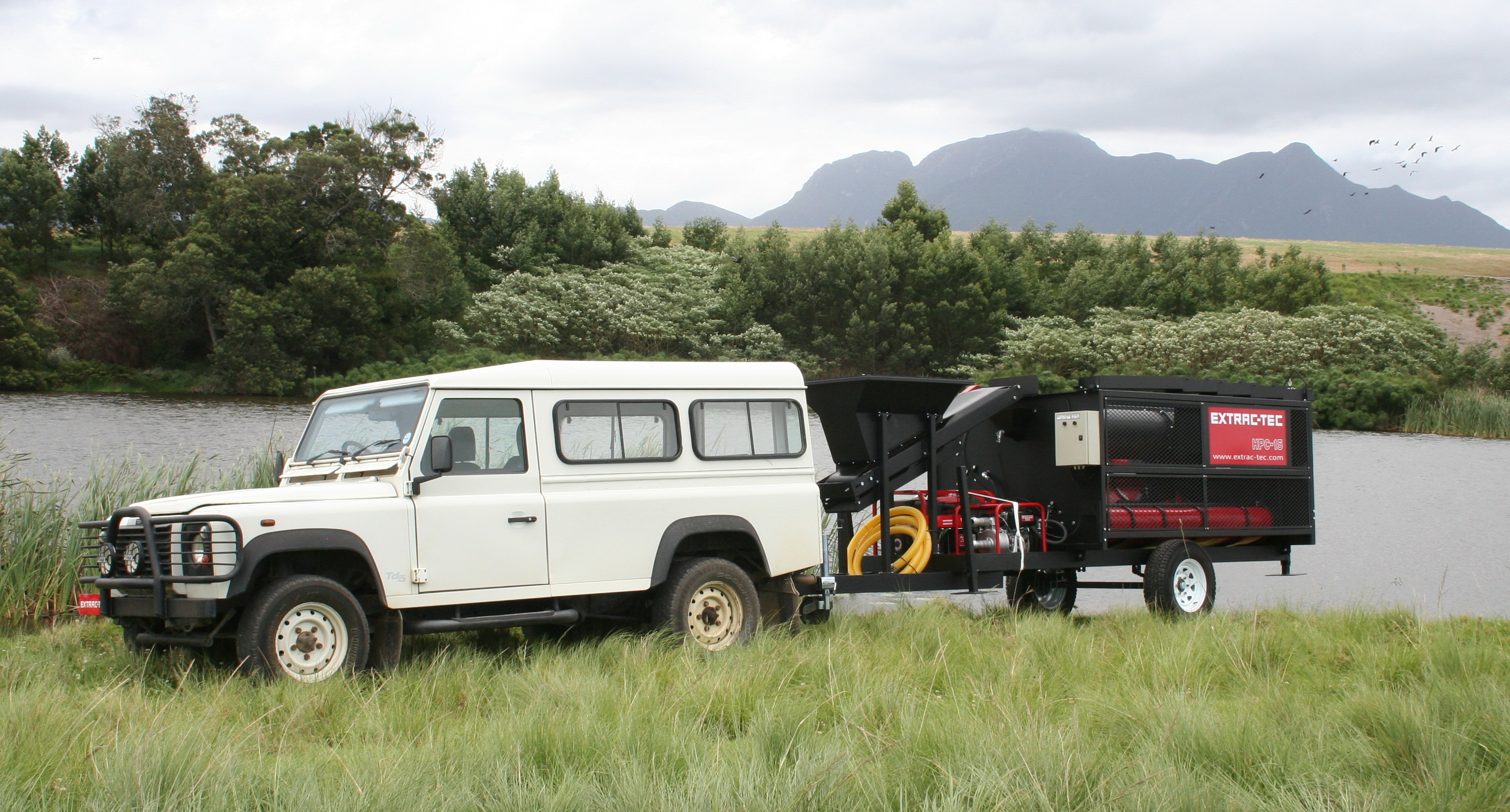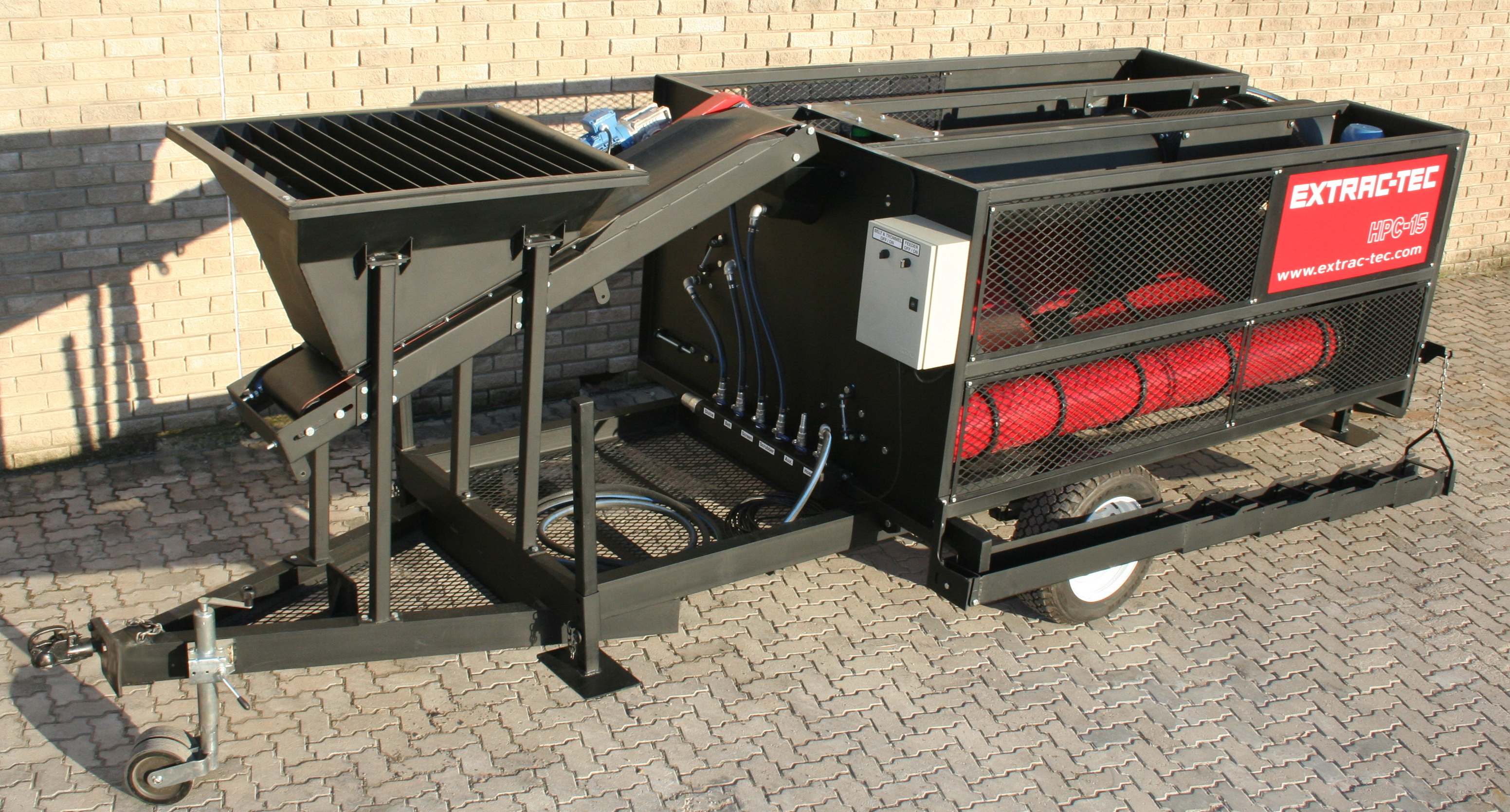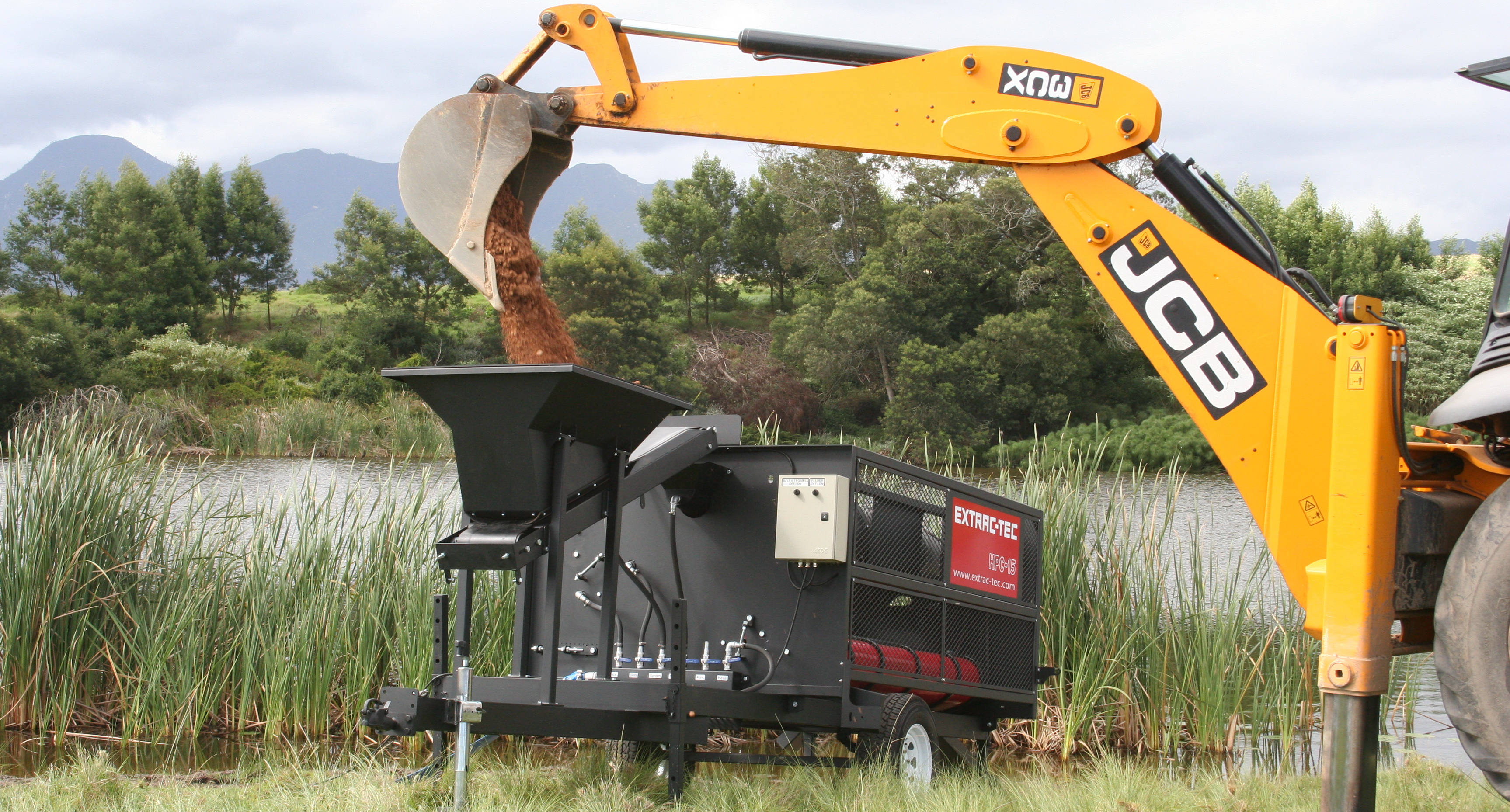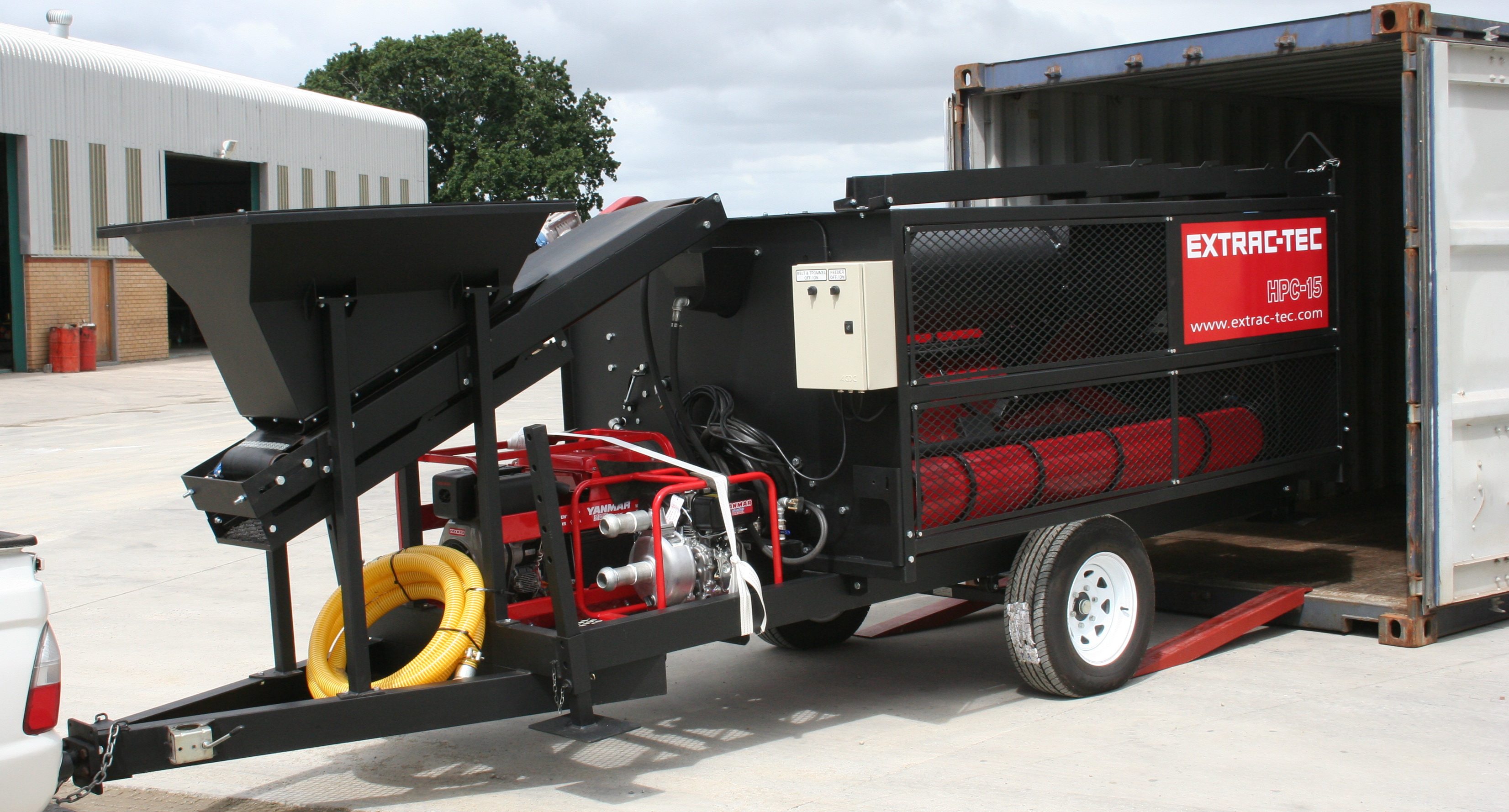 HPC-15_010-S
Exploration and Bulk Sampling all in a solidly built, self-contained, mobile machine.
HPC-15_020-S
Recovery of up to 98% of Gravity Recoverable Gold without the use of chemicals.
HPC-15_030-S
Integrated Feed Conveyor means high productivity
and perfect feed rate for maximum recovery
HPC-15_040-S
Easy setup and simple operation with installation, training and service after purchase.
HPC-15 mineral separation equipment: Explore, Sample, Produce
A compact, mobile concentrator, the HPC-15 is designed for exploration and bulk sampling, integrating all components into a single trailer-mounted unit. Easy to move and operate, the versatile HPC-15 offers an unbeatable recovery rate down to ultra-fine particles to guarantee accurate and scalable sampling. The HPC-10 and HPC-15 are similar machines – the key difference is that the HPC-10 has a Manual Feed Chute where the HPC-15 is equipped with an integrated Feed Conveyor.
With all components mounted on a single trailer, the HPC-15 is fully mobile and can be running in less than an hour.

Offering the highest recovery rates in its class, the HPC-15's simple operation is easy to learn.

The versatile HPC-15 can be used for nearly all Mineral Concentration applications and is not limited to gold recovery.

The HPC-15's chemical-free operation minimizes environmental impact, while providing recovery rates up to 98% of Gravity Recoverable Gold (GRG).

Trailer design provides space for accessories including generators and water pumps.

The HPC-15's on-board Feed Conveyor ensures high productivity and a perfect feed rate to maximize recovery and efficiency.

A Manual Feed Chute is available as an accessory for situations where material to be processed is wet and extremely muddy/sticky.

Installation, training and service can all be provided by EXTRAC-TEC
By providing results that are scalable up to full production levels, your investment in the HPC-15 mineral separation equipment allows you to have an accurate understanding of your site's mineral potential, providing a reliable projection of what can be achieved with full-scale production