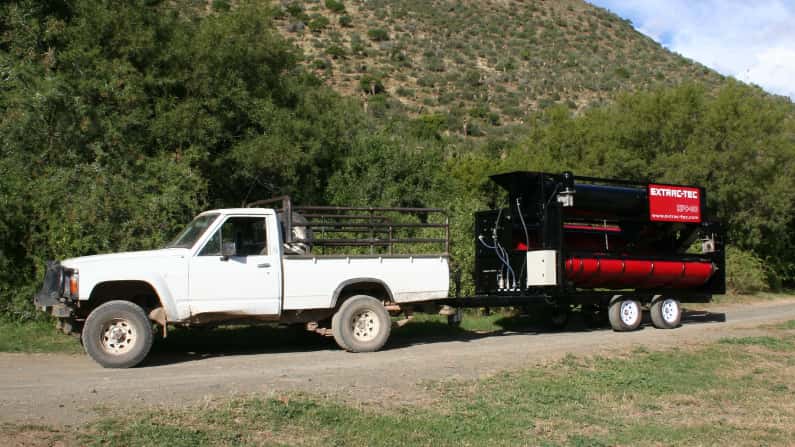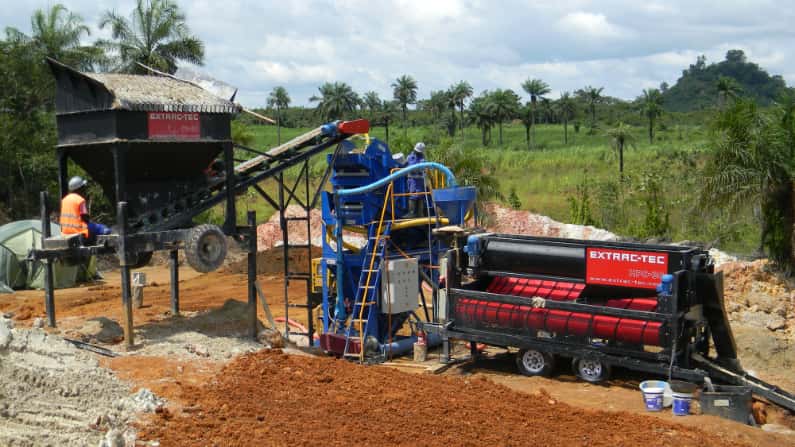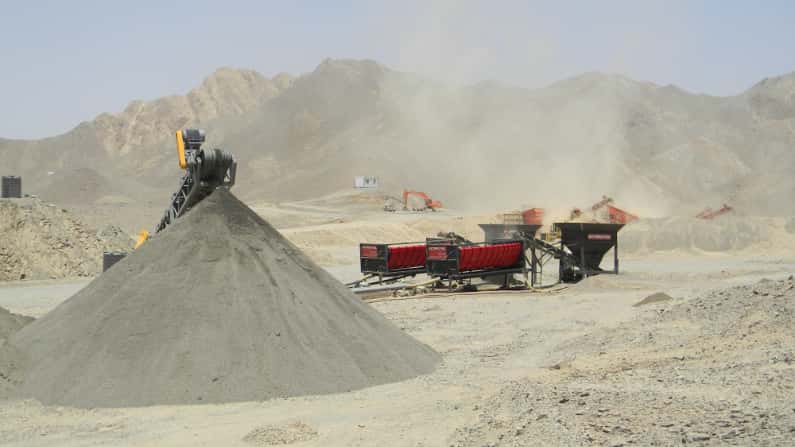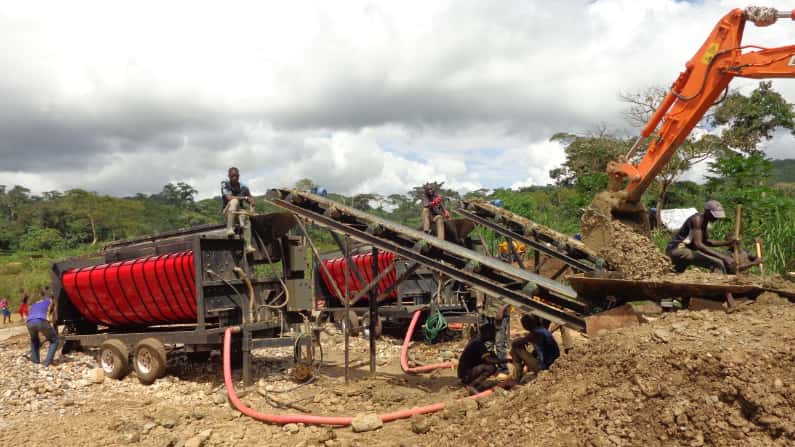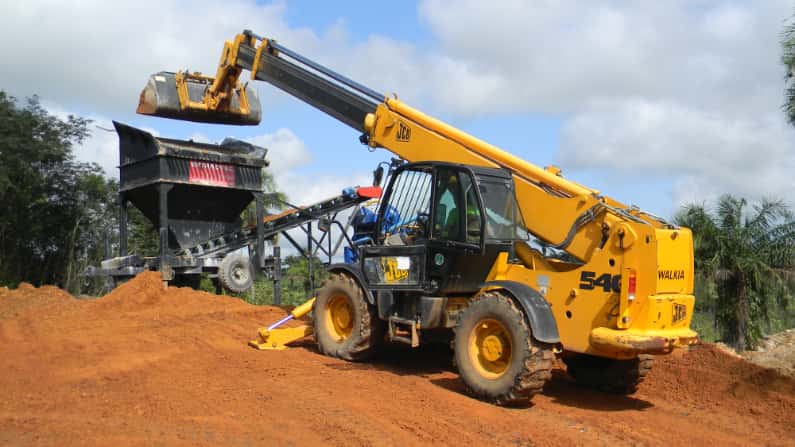 HPC-30_010-S
Mobility and Simplicity - ideal for Sampling, Startup and Small-Scale Operations.
HPC-30_020-S
Versatile - can be used for most Mineral Concentration applications.
HPC-30_030-S
Modular – simplifies operations and capacity expansion.
HPC-30_040-S
AF-30 Feeder option - simplified Artisanal Feed Conveyor without Hopper or Grizzly.
HPC-30_050-S
FC-30 Feeder option – Feed Conveyor with Hopper and Grizzly.
HPC-30 fine gold recovery: Startup and Small-Scale Operations
The EXTRAC-TEC HPC-30 Heavy Particle Concentrator is one of the most advanced gravity recovery systems available. The ideal solution for small-scale and start-up mining operations, the HPC-30 recovers fine gold and flour gold particles that are typically lost by other machines. The HPC-30 system offers unbeatable recovery rates for fine gold recovery in Alluvial Mining or Placer Mining applications, whether for Small-Scale or Artisanal Mining operations or for bulk sampling. The design of the HPC-30 also makes it suitable for a broad range of heavy particle concentration applications including gravity concentration of minerals such as tin or cassiterite, copper or malachite, lead, silver, garnets and most other minerals, metals and gemstones.
The HPC-30 recovery unit is offered with a choice of feed systems to accommodate a broad range of applications, sites and operating conditions. As your operation grows and more capacity is required, additional modules can be added and integrated into a high capacity solution.
Up to 98% recovery rate of Gravity Recoverable Gold is routinely achieved with retention of free gold particles as small as 50 microns (300 mesh).

Chemical-free operation minimizes environmental impact.

The HPC-30 and matching AF-30 and FC-30 feeders are fully mobile and can be set up and running within hours.

Flexibility / choice of feed system – AF-30, FC-30 or your own Feeder.

The HPC-30's versatility allows it to be used for almost any Mineral Concentration and many gemstone recovery applications, as well as for exploration, sampling and ongoing production.

Installation, operator training and after-sales service can all be provided by EXTRAC-TEC
The HPC-30 fine gold recovery machine provides outstanding flexibility while giving the ultimate in control, to optimize your site and application. The HPC-30 is a perfect combination of versatility, high recovery rate, robust construction and simple operation.